Welcome to the Portmeirion blog, where you'll find information on news, events and updates from the village.
Exclusive new cocktail
2018-06-01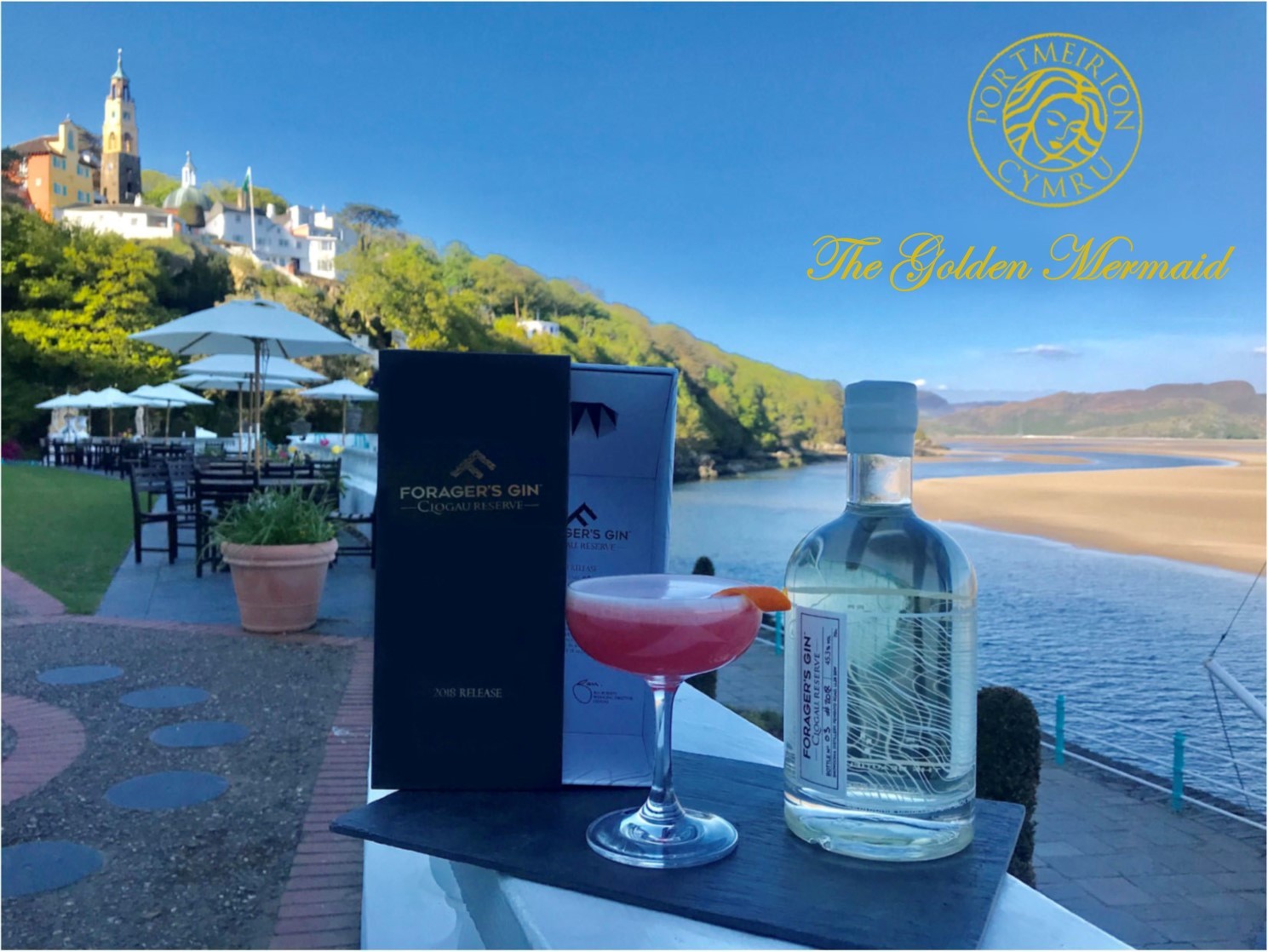 Forager's Clogau Reserve Gin is being released on the day of the Royal Wedding and will see just 440 bottles crafted. We are proud to be one of a limited number of stockists to celebrate this alongside the royal couple. In honour of this stunning new Welsh Gin, we have crafted our own cocktail – The Golden Mermaid.

The Forager's Gin at Snowdonia Distillery, have teamed up with Clogau Gold to release a very special single-cask limited edition Clogau Reserve Gin and The Hotel Portmeirion has gotten its hands on two bottles of this exclusive tipple, including the third bottle produced (Bottle #1 will be gifted to the royal couple, with Bottle #2 remaining with Forager's Gin).

The 2018 Release of Forager's Clogau Reserve Gin will see just 440 bottles crafted, with only 250 bottles being available to the public. The gin has been launched to celebrate the Royal Wedding and will be available from The Hotel Portmeirion bar from Saturday 19th May.
Portmeirion's team of cocktail connoisseurs recently attended the Forager's Gin Cocktail Academy to learn more about this exclusive liquor. "The Cocktail Academy was a great experience and a real eyeopener for our bar staff! We mixed a variety of cocktails before landing on The Golden Mermaid, an exclusive cocktail only available at The Hotel Portmeirion."
Six bar staff attended the Cocktail Academy, where they learned new techniques, such as using egg whites in cocktails for a foamy top. They also learned how to mix a few new cocktails to add to their repertoire including the White Lady which includes gin, triple sec, freshly squeezed lemon juice, sugar syrup and an egg white, shaken over ice and strained.
The Golden Mermaid is made with Clogau Reserve Gin, Lychee Purée, freshly squeezed lime, syrup de gommes, egg white and Portmeirion Champagne.