Welcome to the Portmeirion blog, where you'll find information on news, events and updates from the village.
MAKE PORTMEIRION YOUR PERFECT WEDDING VENUE
2020-02-20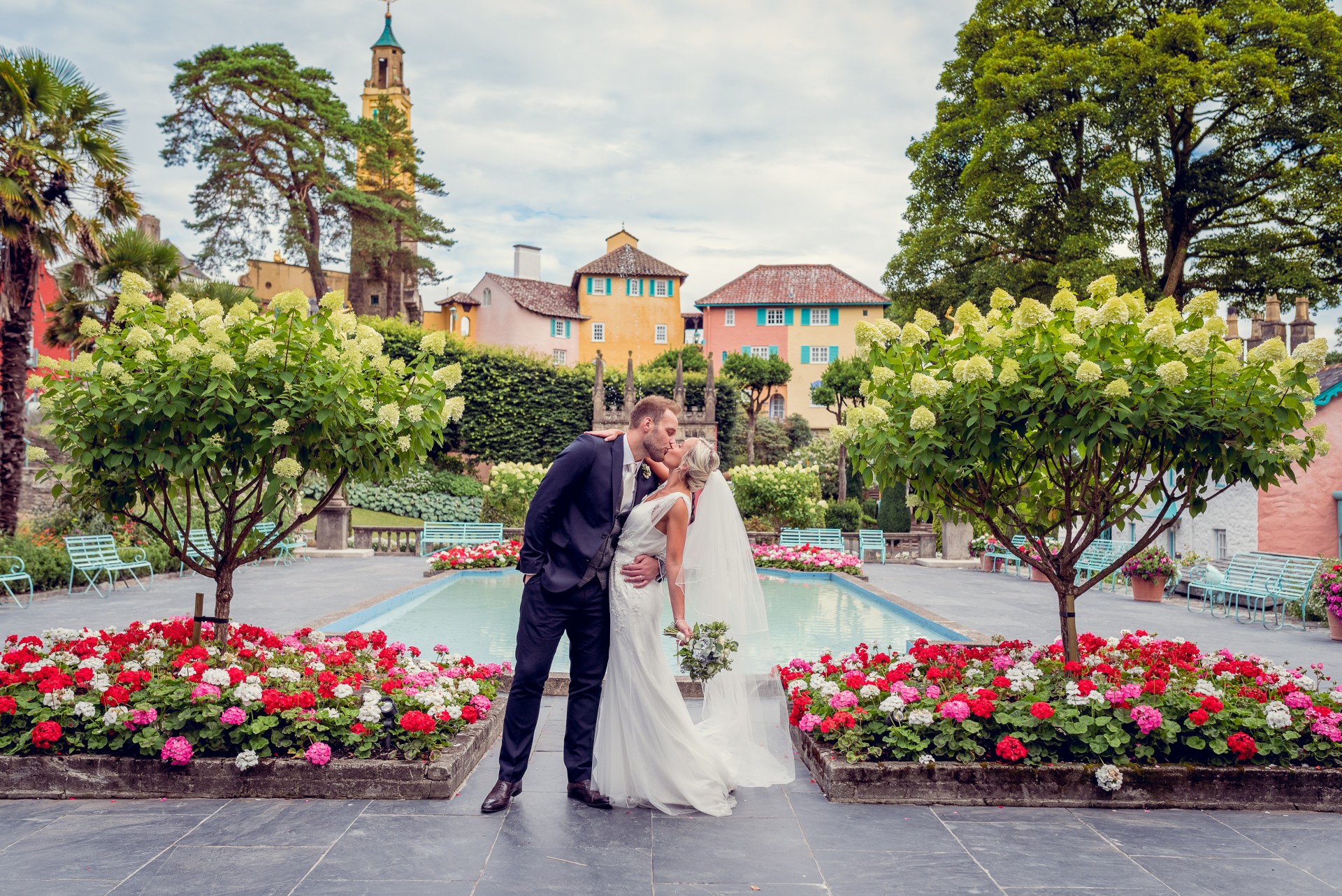 Portmeirion was built as an unashamedly romantic coastal resort and its magical atmosphere continues to inspire love and romance to this day.
We are delighted that most of the weddings planned for 2020 have been rescheduled for 2021. We still have a few dates available for next year.
Make your special day the best it can be at the magical Portmeirion Village, with a variety of options to suit different sizes and budgets. Whether you want a romantic intimate service with close friends and family or are looking to invite everyone you know, Portmeirion is an idyllic fairytale wedding venue! Read on to find out why…
Small to large weddings, it's up to you
From our elegant mirror room for parties of 14 or less, to the Hercules Hall for up to 100, Portmeirion offers a selection of different options for both your ceremony and reception. Find out more on our Weddings overview page.
Set and Bespoke Wedding Package Options
Our wedding package options make planning your big day straight forward and stress free. We have packages at varying price ranges including venue, food, accommodation for the wedding couple and more. Packages vary depending on size and time of year giving you the flexibility to make your day exactly how you want it. Looking for something a little different? Our bespoke package options give you the choice you need to make your wedding truly unique!
Let our Wedding Planners guide you
Our free (yes you read correctly!) Wedding Planners are on hand to make sure that your big day is perfect and runs smoothly. We want to make sure that every wedding is exactly how the happy couple want it to be, and our experienced team are here to help every step of the way.
Sleep in style after the big day
Portmeirion Village offers a wide variety of accommodation options that your guests can book, including offering a 15% discount off up to 20 rooms in the Portmeirion Hotel. When you book a wedding package, we also offer the newlywed couple our Village Suite complimentary. Find out more about our wedding accommodation options.
Visit our Wedding Open Day
We will announce soon when the next open day can be held, to view our facilities, meet our wedding planners and discover local suppliers. Oh, and we'll also give you a goody bag and glass of bubbly!
If you'd prefer to look around our facilities on your own, you can book a private showing with our team and enjoy a guided tour of Portmeirion Village to help you decide exactly what you want for your wedding. Book a show around here.