Welcome to the Portmeirion blog, where you'll find information on news, events and updates from the village.
10 Reasons to visit Portmeirion in 2020
2020-01-21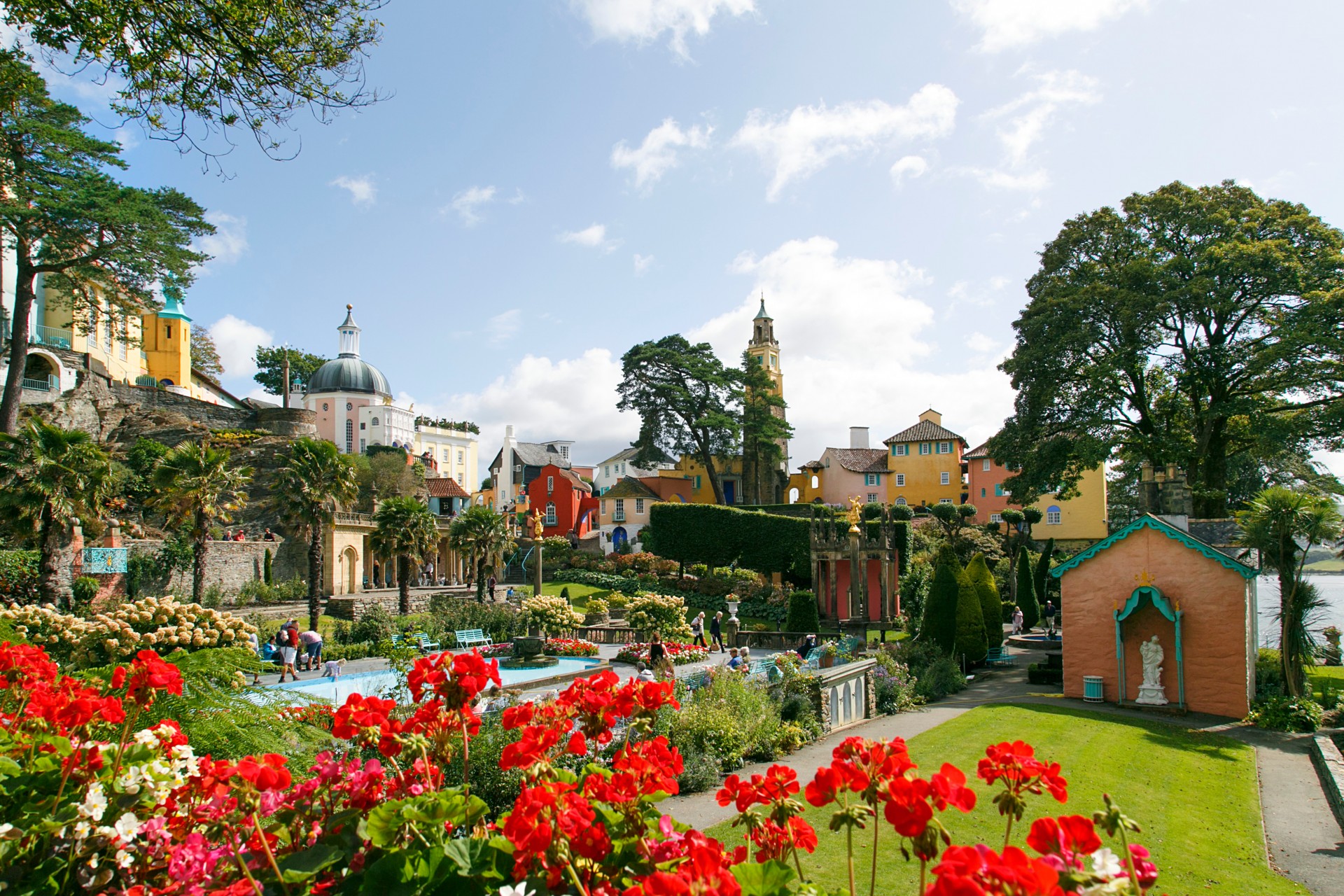 With the new decade well underway, take a look at ten great reasons to plan a trip to Portmeirion this year.
1. 60 Years of the Beatles
This year marks 60 years since the iconic rock band formed, but did you know that The Fab Four had connections with Portmeirion and Harlech? Join us on Saturday 22 February for an exciting event celebrating the band's career including talks from artists who played with and knew The Beatles and two live sets from The Shakers. Tickets are strictly limited so book now to avoid disappointment. Find out more on our "60 Years of the Beatles" event page.
2. Explore Through the Seasons
Portmeirion boasts beautiful outdoor spaces including a subtropical forest, a Japanese garden, a Victorian walled garden and many more areas to explore around the village and along the Dwyryd Estuary. Visit in Spring to see beautiful blooms, Summer for a day out in the sunshine, Autumn for a crisp walk in the falling leaves or Winter for a festive day out. There's something to explore all year round!
Discover more about our gardens and the estuary.
3. Wedding Open Day
Searching for the perfect wedding venue? Come and discover what Portmeirion has to offer at our Wedding Open Day on Saturday 29 February. View our wedding and reception facilities, ideal for intimate to large weddings as well as meet with our wedding planners and local suppliers to help kick start your planning for your big day. Find out more on our Wedding Open Day event page.
4. Run the 6th Trail
Are you looking for some motivation to get fit this New Year? Sign up to the 6th Trail, a 6K run around Y Gwyllt woodlands at Portmeirion on Saturday 28th March. This family friendly event includes bespoke prizes, registration is open now so head to the 6th trail sign up page to register.
5. Celebrate a Special Occasion
Whether it's a birthday, wedding anniversary, engagement, or you simply fancy treating someone, Portmeirion is the perfect place to celebrate! Book a night or two away at one of our many accommodation options, from a Victorian Castellated mansion to a quant self-catering cottage. Portmeirion also offers a great choice of award-winning restaurants and cafes for a luxury dinner or afternoon tea. Make someone's year with a trip to Portmeirion!
6. Annual Prisoner Convention
Once again, fans of the 1960's cult classic series, The Prisoner, will come together at Portmeirion for our annual convention, hosted by the Six of One Prisoner Appreciation Society. Including talks and performances, this weekend celebration taking place in the backdrop to the TV show is full of fun!
Find out more about the Prisoner Convention here.
7. Enjoy a Self-Catering holiday
Book one of our 13 unique self-catering cottages, ideal for a holiday in North Wales. Join us for a long weekend or more; whether taking advantage of a bank holiday weekend, planning a family holiday with the kids or if you just fancy a break in the beautiful surroundings of Portmeirion Village.
Find out more about our self-catering cottages here.
8. Eat some delicious food
Portmeirion offers a wide variety of dining options including fine dining experiences, delicious afternoon tea, Italian favourites, traditional Italian Gelato and relaxed, tasty dishes in our brasserie and selection of different cafes. Find out more about all our dining options here.
9. Buy Local
Visit one of our variety of gift and bookshops at Portmeirion Village to buy bespoke gifts, Portmeirion Pottery, local welsh produce and merchandise from the cult TV show, The Prisoner. Discover all our shops here.
10. Food & Craft Fair
Foodies take note, our food and craft fair returns in December 2020 with over 120 artisan stalls, cooking demonstrations, music and Santa's Grotto. Find out more about the food and craft fair here.
We can't wait for you to join us at Portmeirion in 2020!