Welcome to the Portmeirion blog, where you'll find information on news, events and updates from the village.
Dorlan Goch
2019-09-25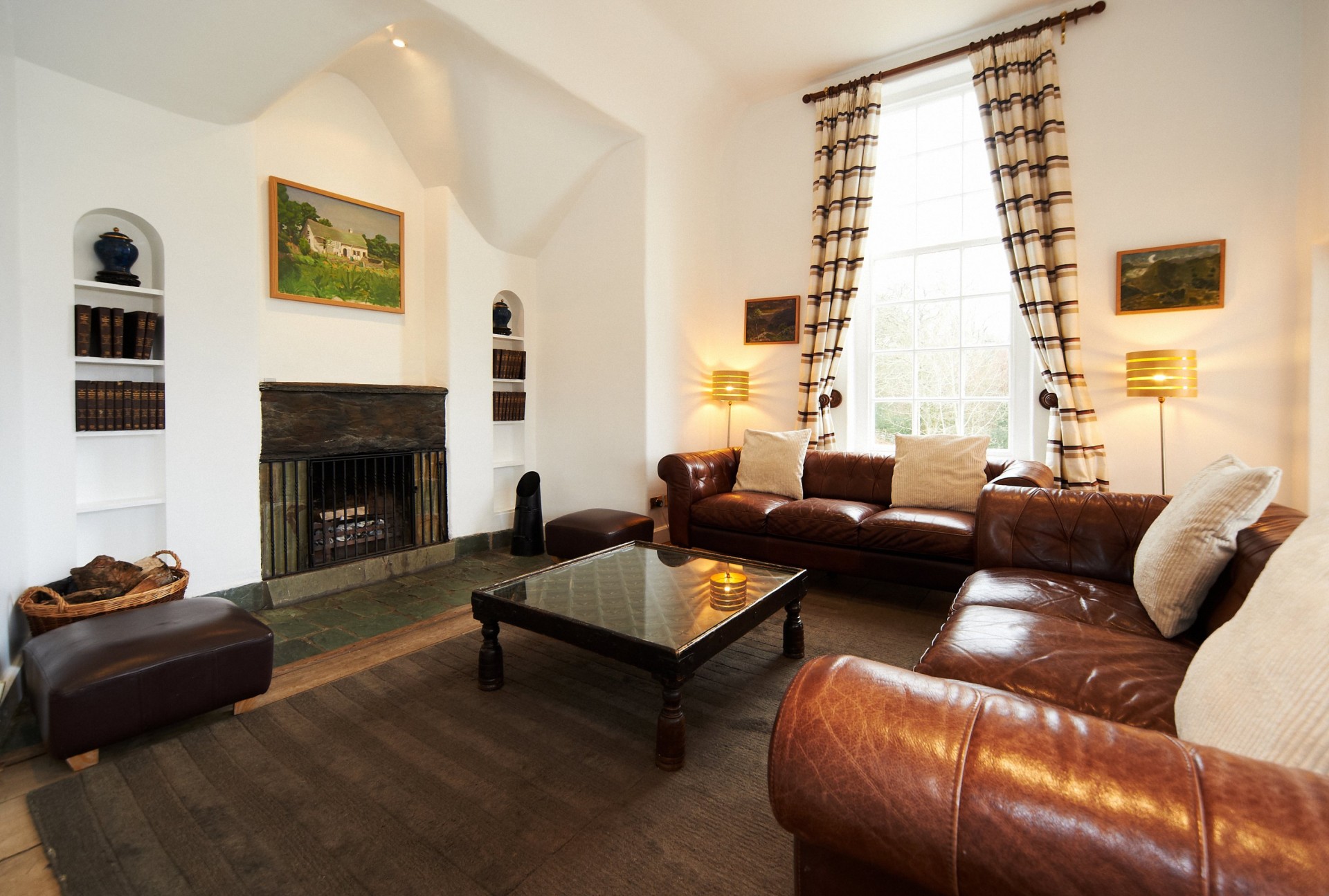 Dorlan Goch is one of Portmeirion's largest self-catering cottages, sleeping up to nine people. But few visitors actually know much about this spacious 1930s property.
Portmeirion creator Clough Williams-Ellis planned a building on the grounds situated outside of the main village as a residence for (Joseph) Peter Thorp in the 1930s. Cwt Gwyn, or the White Cottage as it was then known, was built for Peter Thorp, a writer and typographer, and his wife Helen, an artist. They took up residence here in 1937 and lived at the property until the 1950s.
The property was occupied by the Eastwood family from the late 1960s into the 1970s. Bill and Dorothy Eastwood leased the property where they lived with their four children. Their daughter Catherine is a source of much of our knowledge about the cottage, communicating regularly with Portmeirion's Collections Manager, Rachel Hunt. It was during this time that Bill Eastwood developed and started the Quarry Tours at the Llechwedd Slate Caverns in Bleanau Ffestiniog. Clough was a shareholder in the slate caverns, and some of his ancestors are members of the board of directors to this day.
Following the Eastwood family's tenancy, Michael Trevor-Williams, Portmeirion Hotel manager from the mid-1950s until after Clough's death in 1978, took up residence at the White Cottage with his partner Michael Lane. But by the late 1970s, Clough's grandson and current Managing Director of Portmeirion Robin Llywelyn, took the White Cottage as his personal residence. It was at this point that Robin began looking at historical names for the property. Robin writes, "There was a farmhouse called Dorlan Goch in the field during the time of the Tithe Maps with a garden close to the shore. The house was called Dorlan Goch after the name of the field, which is full of bracken and hence red in the autumn. The stones from this old farmhouse had been used to build Cwt Gwyn, and so we have used the name Dorlan Goch ever since.
Robin and his family lived at Dorlan Goch until 2017 and it was available as a holiday let from 2018. Many rooms boast superb views over the Dwyryd estuary. There are many original artworks in Dorlan Goch. Some of Susan Williams-Ellis's rare oil paintings of rockpools can be found here. Susan and her husband Euan founded the Portmeirion Pottery business in 1962. Euan was also an amateur painter and most of the original artworks throughout the cottage were painted by him.