Welcome to the Portmeirion blog, where you'll find information on news, events and updates from the village.
Sophie Conran At Portmeirion
2018-06-06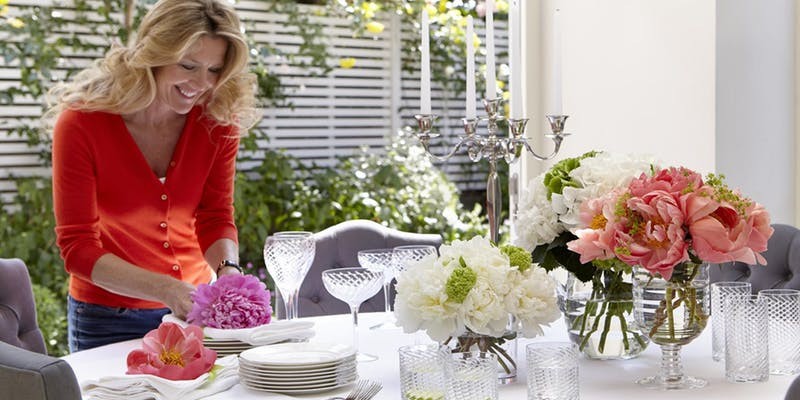 Portmeirion is celebrating the centenary of Susan Williams-Ellis, the elder daughter of Clough Williams-Ellis and the founder of Portmeirion Pottery.
As part of Susan Williams-Ellis's 100th anniversary celebrations, join Portmeirion Group (the Portmeirion Pottery company) and Portmerion Village at the village Town Hall, for a FREE exclusive event with the iconic Sophie Conran, the designer of one of Portmeirion pottery's contemporary ranges on 14 June 2018.
Be part of an intimate event where Sophie Conran will talk about her life as part of the Conran family, her inspirations and her range for Portmeirion. Each guest will receive a glass of champagne and canapes on arrival, a talk from Sophie and an exclusive goody bag.
The event will feature throwing demonstrations as well as a display of Susan Williams-Ellis pottery and an exhibition in the Dome featuring textiles, drawings and artefacts of Susan Williams-Ellis.
Entry to Portmeirion village will be charged at the normal rate.
While this is a free event, you will need a ticket to attend. Tickets available HERE