Welcome to the Portmeirion blog, where you'll find information on news, events and updates from the village.
Summer Tasting Menu
2018-06-08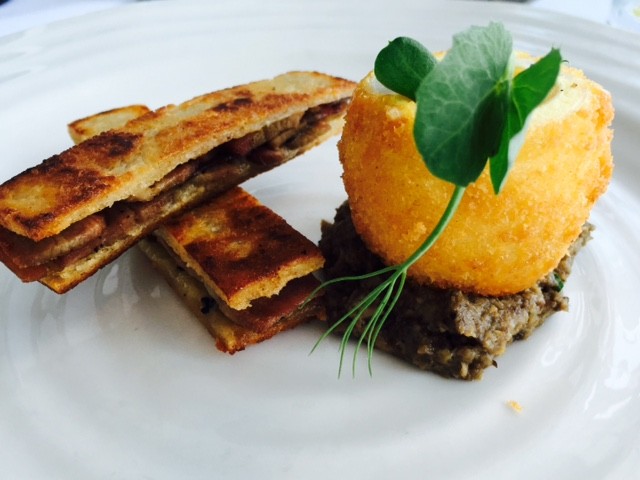 A nine-course dinner with fine wines – The Hotel Portmeirion, Sat. 21st July. An opportunity to experience the full range of our Head Chef, Mark Threadgill's cooking style, available for one night only at this special price.
Join us at Portmeirion on 21st July at 7.30pm for an evening of gourmet food & fine wines. Sharing tables of 8. Vegitarian option if booked in advance.
The Portmeirion Summer Tasting Menu £75 per person for the 9-course menu with fine wine pairings, wines selected by Deiniol ap Dafydd of Blas ar Win. Deiniol will introduce the wines with every course.